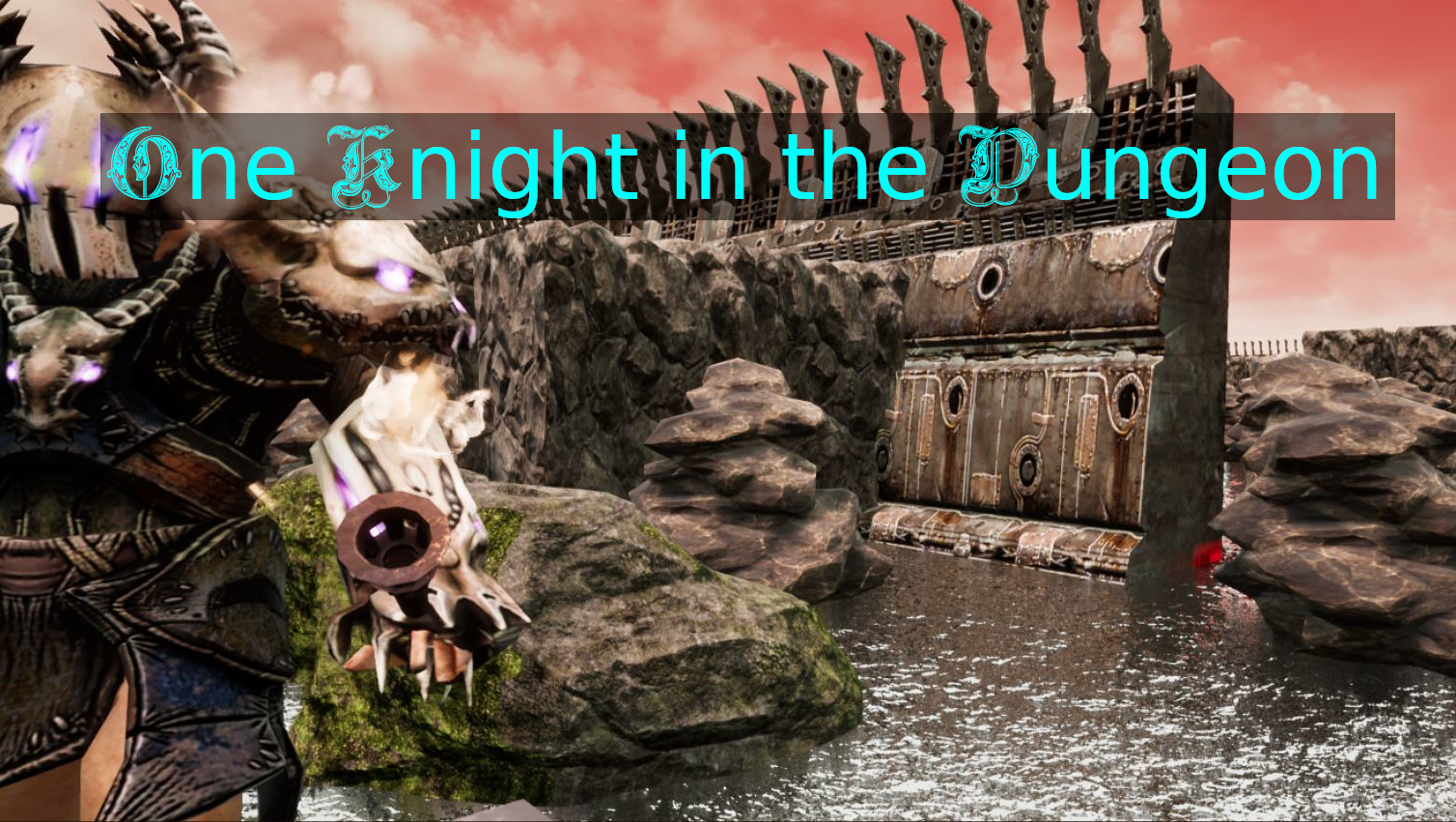 One Knight in the Dungeon
Alpha 2 - Quality of Life Update
---
Alpha 2 is mostly about bug fixes and quality of life:
34 skills that were missing an icon now have one.
In RPG camera/3D mode, you won't be randomly spun around when targeted by baddies.
Added a compass to RPG/3D mode, to make navigation easier.
Updated to the latest UE4 hotfix release, fixing some performance issues.
Shaved off a lot of unused content, significantly shrinking the overall build.
Removed "GoodSky" - it looked lovely, but was reducing frame rates too much.
Went through every level, fixing slowdowns when I found them.
All levels with ceilings now render them, at a height that doesn't behead monsters.
Pit Dragons have shrunk a bit.
The tree-top city of Alseray now has trees. That was a surprising omission!
The Baron is no longer 30 feet tall.
Mobs who cast mending now fix their equipment, not yours.
Mobs are less likely to try pickpocket as a primary attack.
The game overall is a lot faster.
Happy adventuring!
Files
one-knight-in-the-dungeon-windows-alpha.zip
603 MB
one-knight-in-the-dungeon-linux-alpha.zip
580 MB
Get One Knight in the Dungeon