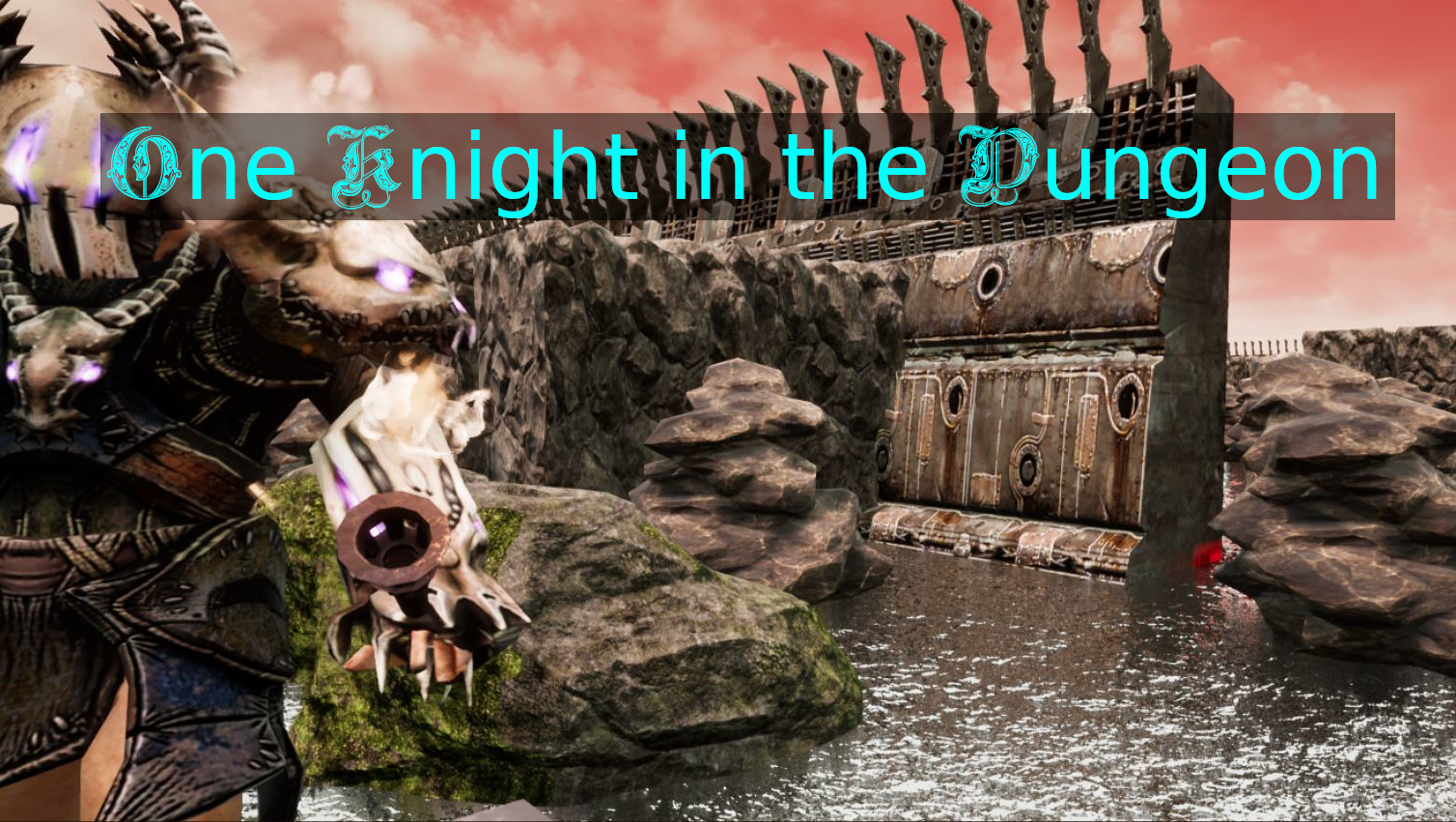 One Knight in the Dungeon
Build 8 - Skills, Refactoring and Load Reduction
---
Build 8 has a lot of behind the scenes changes that you won't directly see, so let me know if something has regressed that I missed!
Refactoring

Compile times were driving me nuts, so a lot of work went into improving that in this build. You can't really see the results in a packaged build, but it is so much easier to work on the game!
The ECS (Entity Component System) that drives the game has been extended, and is now in control of a lot more of the Unreal side of rendering. This simplified a lot of code, and has improved performance a bit. In particular, you can play the game with 600 Mb of RAM now.
Some remnants of old code were expunged.
Visual Changes

Reduced the amount of fog in Hangman's Wood. It was slowing down some older systems, and looked too "fuzzy".
Removed a couple of hairstyles that had holes in them, causing patchy baldness.
Props that are out of sight, but have been found, remain rendered on the map. This is a slight slow-down, but reduces jarring "popping" when navigating.
Loot

Plenty of wildlife is still neutral, but you now attack it when moving onto it rather than trading places (you could attack before with shift-move to force attack, but that was hard to find!). This makes hunting animals for food a lot more practical.
Wildlife now has food drops, making it much easier to not starve. Some wildlife drops inedible food. There's a lot more diversity in food drops than is really needed, but I'm hoping to get a cooking system (as part of a larger crafting system) into the game in the future - and this helps along the way.
Magical items have a traditional blue background when rendered in backpack/equipment lists.
Cursed items have a red background when rendered in backpack/equipment lists IF you know that it is cursed.
Cursed items! Some items may be cursed (there's not many, yet), and require a Scroll of Remove Curse to remove once equipped. The first cursed item is Gauntlets of Fumbling.
Improved the ID system (unless you turn it off), so that tooltips don't tell you what an item does by mistake.
Extended the ID system (again, unless you turn it off) to not identify magical weapons/armor that you find by default. Instead, you see an "Unidentified Khopesh" with a blue background.
Added Scroll of Identify. Right now, it identifies everything in your inventory. Identification can be too much of a burden, and this game has a lot of items, so I did that to make things a little more ergonomic.
Added a skill, Item Identification. This gives you a passive bonus to a hidden intelligence check when you collect an item that may identify it for you.
Fixed a bug that was showing zero as the quantity instead of 1 when you had stackable items and only one of them.
Abilities

Finished implementation of (in the new system) the following skills: Item Identification (passive chance of identifying things when you pick them up), Rainbow Spray, Enlarge, Mending, Random Blink, Haste, Slow, Directed Blink, Web, Clairvoyance, Fireball, Lightning Ball (I feel I was lazy on that one), Rattle Their Noggin, Scramble Their Brain, Crack Their Fingers, Knee Capper, Finesse Disarm, Chill Touch, Vampiric Touch, If I Prick You, Knife to the Ribs, Eye Strike.
The AI knows how to use all skills that aren't AoE/targeted now.
Other Stuff
Fixed allowing you to cast Faith Armor repeatedly, and stack it for multiple benefits.
Removed anonymous statistics collection; nobody was consenting to it anyway, so I may as well save the CPU cycles!
Bear traps - added a while ago - now actually spawn in the woods. They are the start of a broader trap system.
Thanks for playing!
Files
one-knight-in-the-dungeon-windows-alpha.zip
603 MB
Get One Knight in the Dungeon